Haunted Forest 2022 at Green River Brewing & Taproom
Haunted Forest 2022 at Green River Brewing & Taproom
Wednesday, September 28, 2022 8:00 AM - Monday, October 31, 2022 5:00 PM (PDT)
Description
Come experience the Best Outdoor Halloween attraction in Northern California!
A unique approach to high-quality Halloween entertainment.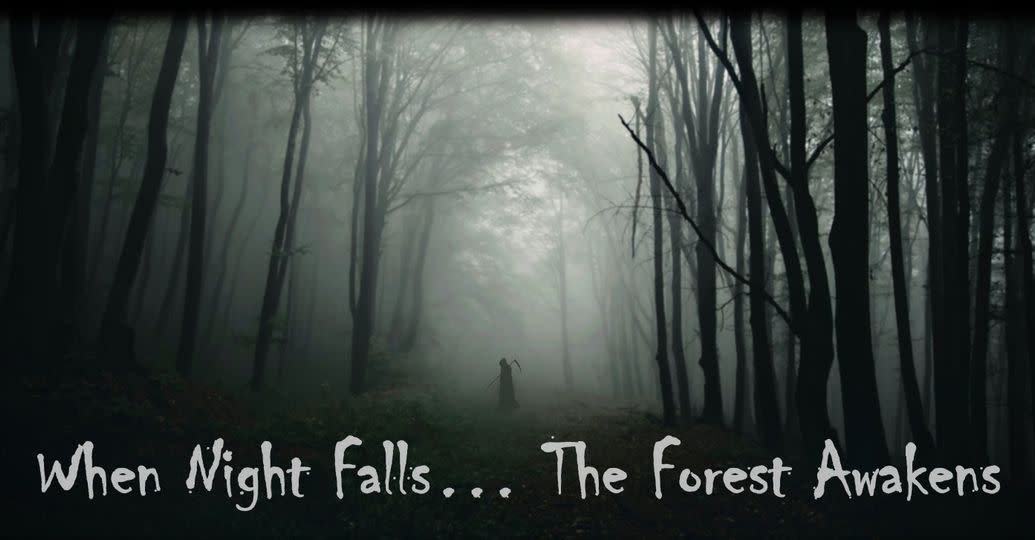 Over 15 acres of thrill, suspense, and haunting.
There are no walls to keep you in… and no walls to keep THEM out!
This is a unique outdoor experience that entails walking over a quarter mile through dense forests where you encounter spooky theatrical scenes, characters, and creatures. Remember, this forest is truly wild; you never know what might be following you!
Tickets are on sale now!
https://www.facebook.com/reel/456049269919734
This season the Haunted Forest returns to Winters, CA!
The creatures and spirits have overtaken the surrounding forest near Green River Brewing and Taproom.
Come a little early or stay a while and enjoy the Food, Drinks, Taproom, Live music, and relaxing ambiance Green River has to offer!
https://greenrivertaproom.net/ Email: hauntedforestca@gmail.com
Phone: (707) 392-3992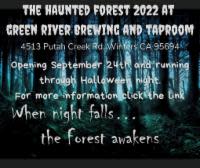 Wednesday, September 28, 2022 8:00 AM - Monday, October 31, 2022 5:00 PM (PDT)